Can A Bad Reputation Be Repaired?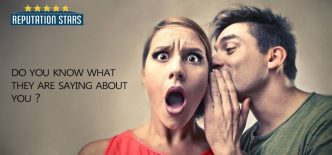 Yes, it is possible. Promoting positive online content so that it ranks above negative reviews can do this—effectively pushing negative content down to the second or third page of search engine results, where fewer people would see it.
Although it sounds straightforward, reputation management is not an easy task and is very time consuming. Simply creating a lot of content and social media profiles may never move down negative content if it is hosted at powerful, popular sites that have been on the Internet for years. For example, if the negative content is posted in a major news media site such as MSNBC, CNN, Wall Street Journal, LA Times, etc., you will be facing a tough challenge.
Other sites such as government related sites (i.e. SEC, court filings, etc.), also have a lot of power and are tough to move down.
Similarly, sites such as Ripoff Report, Yelp, and Scambook have a lot of power as well and may end up ranking on the front page of search engines for your name or brand.
In order to properly push this content down, not only do you need to create more content and social media profiles, but you will also need to do link building to support this content. Link building is the publishing of links from external sites directed towards your site, which will ideally place your target sites above the negative search results. This is where SEO comes into play. Google and most other search engines rank more popular sites higher, and one of the ways they determine a site's popularity is by looking at the number of links coming from quality sources. The more quality sites a website has linking to it, the better its ranking will be.
If you have a reputation problem, you will most likely need to hire an SEO expert or Reputation Management service expert to help you.
The bottom line is, even if you figure out what needs to be done, you will have to either spend a lot of time doing it yourself, or you will need to pay someone to do it for you. In the end, it will cost you time and money to repair your reputation.
There are a few things you can do to improve your reputation, but keep in mind that unless the negative info is on a non-popular site, these methods may not work unless you are an expert in SEO or engage the help of a professional SEO or Reputation Management company.