Top Social Media Management Tools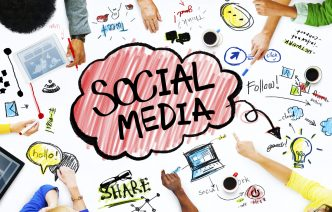 Managing social media can be overwhelming especially if you manage accounts for multiple properties. Successful social media management, when executed correctly by a social media manager can involve everything from getting content created, scheduling the shares and above all engaging with the followers and their responses. There is also the additional overhead of sharing others content regularly and managing different communities of the same organization. Now take all of those activities and then multiply it by the number of social media networks and you have something that can quickly get on top of you. This is where a new breed of tools, created especially for managing multiple social media properties.
HootSuite
HootSuite is probably the most popular social media management tool online at present, and is an enterprise level tool that is good for everyone from single site managers to agency level management. It is reportedly has over 10 million paid customers. In terms of features, you can schedule your social media campaigns and then do post analysis. For larger outfits like agencies, there are team options when the management is done by a large team. They have free and paid packages.
Hubspot
Hubspot provides lead management and marketing automation for teams. From a single user friendly interface you can create landing pages, forms, workflows and reports. There are some reports that it is not easy to learn but there are introductory courses which will help make life easier. Used properly you can save time when creating and executing your campaigns.
Zoho
Another social media management platform. One of the most popular features is their social media snapshot which gives users with a snapshot insight for each social network. It includes information like when your followers are online, the demographics, engagement rates and other stats. In addition you can see, in real time a live stream of all your social media notifications and then respond to them. This includes tweets, Facebook posts and messages. There is a free trial which is a good way to see if the feature set matches what you are looking for.
SocialOomph
With SocialOomph you can schedule content on social networks like Facebook and Twitter. Another feature is to have a welcome message to new followers on Twitter, through which you can engage with followers further. There are additional premium features such post scheduling plus the usage of Facebook and LinkedIn.
Bit.ly
Bit.ly is a service which allows you to shorten the URL that you are sharing and then track the clicks on that shortener. Another good shortener is the Goo.gl. Both of these are free and provide additional information such as referrer sites and location. Some of the services above will automatically use a URL shortener when posting links.
Rapprotive
This is a plugin for Gmail that was recently purchased by LinkedIn. This is a must for anyone who uses Gmail to correspond with customers. It shows in a sidebar all the social media profiles and information for the sender of the email open. From this window you can send friend requests or connect directly.